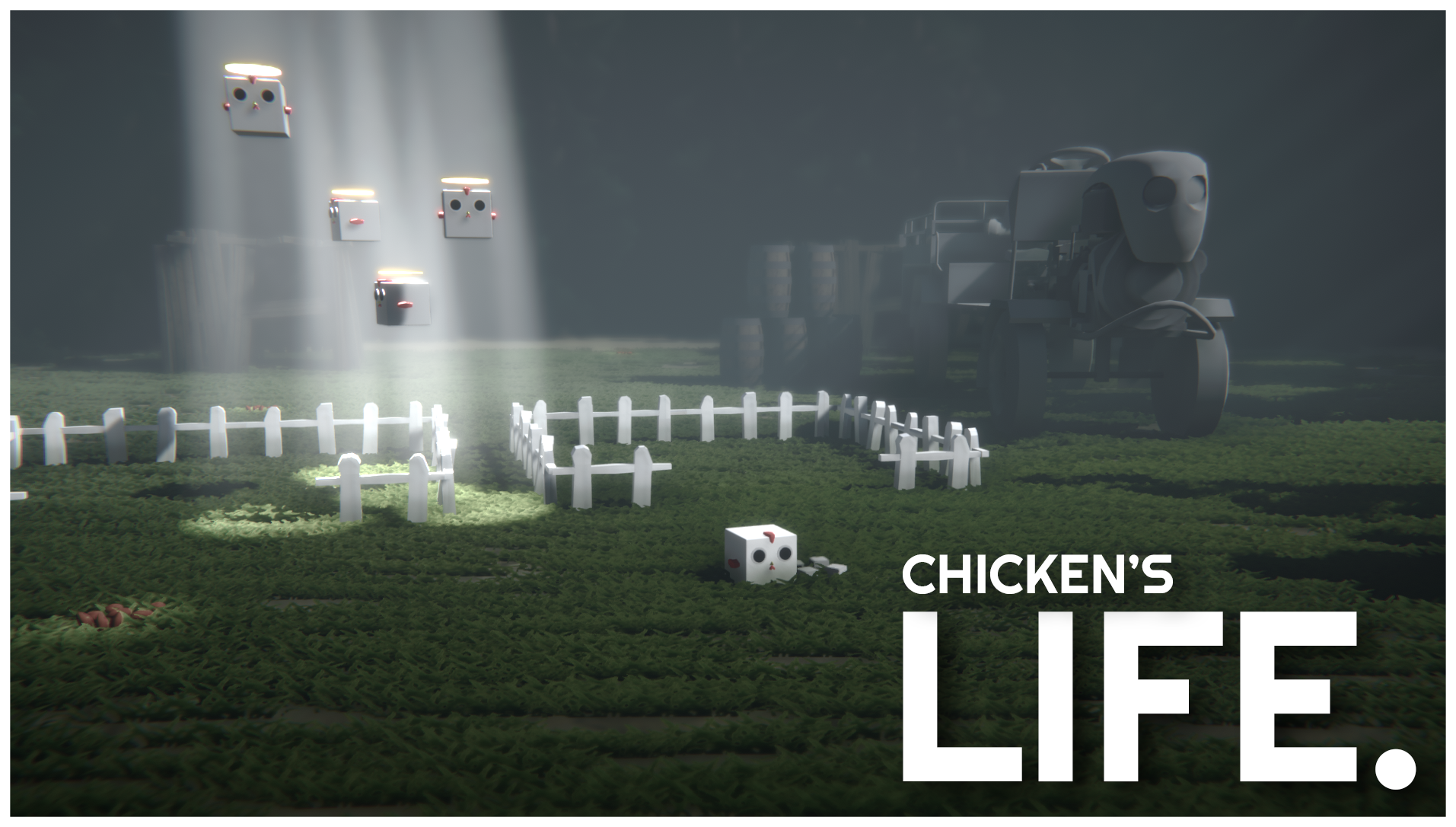 CHICKEN'S LIFE
A downloadable game for Windows
CHICKEN LIFE.
What is this game?
An atmospheric chicken game about laying eggs and grow your chicken family.
Experience the life of a chicken mom. Lay your eggs and feed your babies by exploring the world to gather food to feed them.
Watch your babies grow up and become mothers of their own babies, but watch out because they will be competing with you now since there are limited amount of food resources.
All chicken go to heaven
Control:
Keyboard: WASD to move, left click to lay eggs.
Xbox Controller: Left Stick to move, Y to lay eggs.
Questions?
Leave your questions in the comment area and I'll try to hit you back when I can, or message me on twitter @PeterLLuu
Note: This game is still in development and it is NOT optimized. I will be optimizing the game while adding in new features in the future.
Install instructions
Extract the .zip file and run the .exe file to launch the game.

Press Start button to start the game.
Supports Xbox controller and Keyboard.